Kath... Christmas Tree... Paris... Spongebob...
.:: Wow! Kathleen called all the way from Manila! It was so cool hearing her voice again! And she had a Manila accent na huh! Kath is in love with someone! Hehehe. Too bad both of you didn't get into the marriage booth. Better luck next time!
I really miss Kath. She moved over the summer early this year. I miss her presence at the school, though it's barely noticible. She's really quiet but she's a fun person to hang out with. And she's pretty (Like me daw!). She's got this really long, silky hair and fair skin (I think I'm fairer though...). She might be coming over, but I don't know when (She doesn't either!). Don't worry Kath, I'm pulling together your Christmas-slash-Birthday present (Her birthday is December 25). Hope to talk to you soon!
.:: The huge Christmas tree in Araneta Center is now lit (Open?). It just did last night. I'm from Cebu so I don't know what the deal is, until I saw it last night. Wow! And the fact that it's the biggest tree in the whole Philippines astounded me! Speaking of trees, here's our very own: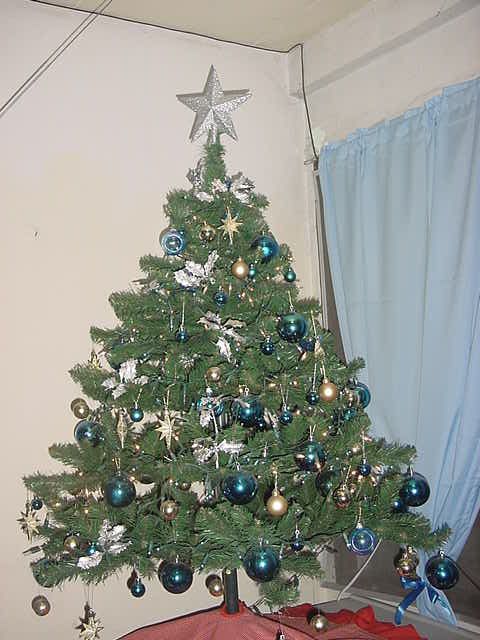 Cool, eh? Mom designed it, so it looks absolutely great! But you should see it personally, because it looks more beautiful that way, with the light effects and all. I bet it'll look prettier with presents under it. Hahaha.
.:: I love Paris Hilton! I don't know, but she has an aura that I really like. And she's so pretty and sexy! Her blue eyes are contacts but still she's pretty. I want to get a copy of her book,
Confessions of a Heiress
. I envy her too, you know. She's beautiful, rich, popular, talented, name it!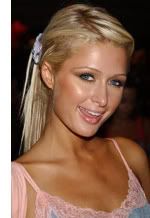 .:: Remember when I said about my Spongebob stuffed toy/pillow? Everyone thinks it's cute! Hehe, it really is!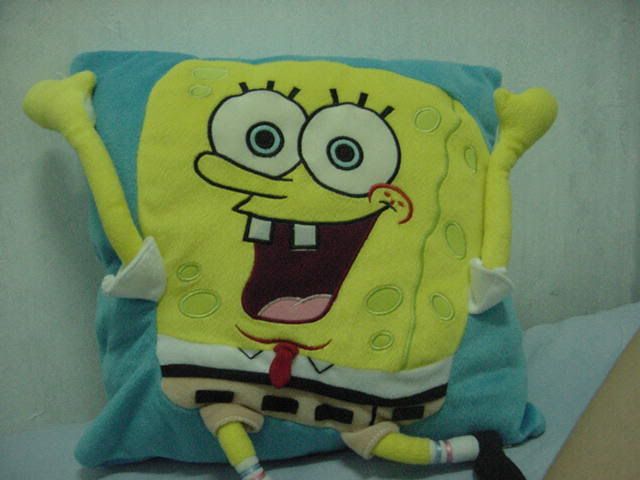 O, diba? (The left hand is torn! Curse the one who did that!)